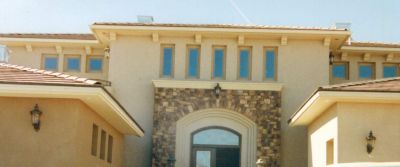 In today's economy, protecting your assets is now more important than ever. If you own a high-value home, a standard homeowners insurance policy likely won't provide sufficient coverage. If your home falls into this category, it's wise to consider a high-value home insurance policy.
Many homeowners have questions about the amount of coverage they should have in their home, under the impression that it should be the purchase price or the current assessed value. In reality, it's best to determine this amount based on what it would cost today to rebuild your home in the event of a total loss.
Our coverage policies offer high-value home insurance that provides higher limits of guaranteed replacement coverage and has fewer coverage limitations.
Pantusa Insurance has been providing a high-value home insurance policy in San Antonio, Texas and its surrounding cities for over 25 years. We understand that you expect a higher level of service and that is what you will receive from Pantusa Insurance.
We know the coverage you need for your high values home should also include protection for insuring high-value items like jewelry and fine art.
We have multiple high-value home insurance companies to work with, so we can find you the best company for the coverage you need and at the most competitive rate.
Choosing the appropriate level of coverage is crucial. Call us today at (210) 599-4555 to speak with one of our high-value home insurance specialists, and they will be happy to answer all your questions and get you a quote.