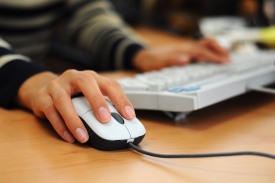 Pantusa Insurance Agency, LLC was established in November 1991. Pat Pantusa became the sole proprietor in April 1992 with only 10 policies assigned to the agency. Pat Pantusa is the founder of Pantusa Insurance Agency. This agency has been a mainstay for Northeast San Antonio business for 30 years! The agency maintains an excellent reputation in the community and is known for it's quality On Your Side customer service.
In April 2015 Pantusa Insurance Agency purchased Shannon Insurance which is located on the south side of San Antonio. This purchase opened up our markets to a rapidly growing side of San Antonio and has allowed us to expand our outreach for small business owners who are located on that side of town as well.
The agency employs a total of seven staff members over two locations. Tinamarie Pantusa, is the Agency President. She has been working in the insurance industry since 1979 is a licensed producer and staff member of the agency since 1995. Pam Worrell (ACSR Producer) has been with the agency since it's inception. Martha Medina (Producer) has been with the agency since April 1, 2015 and with the prior Shannon Agency since 1985. Martha is a personal lines and commercial lines specialist ; Jennifer Vela (Producer) has been with the agency since 2018 with State Farm background. Jennifer specializes in personal lines auto, home and recreational lines; Mohan Sumiyoshi (Producer) has been with the agency since May 2021. Mohan is a personal lines, commercial lines and life insurance specialist with a background from Allstate and owning his own insurance agency. Rene Grajeda (Producer) has been with the agency since December 2021 comes with a wealth of insurance experience including National General, Nationwide Insurance and Hartford. Rene is also life licensed. And, Sylvia Randol, Customer Service Representative with a background in transportation underwriting. So, as you can see we are ready and equipped to handle all of your insurance needs!